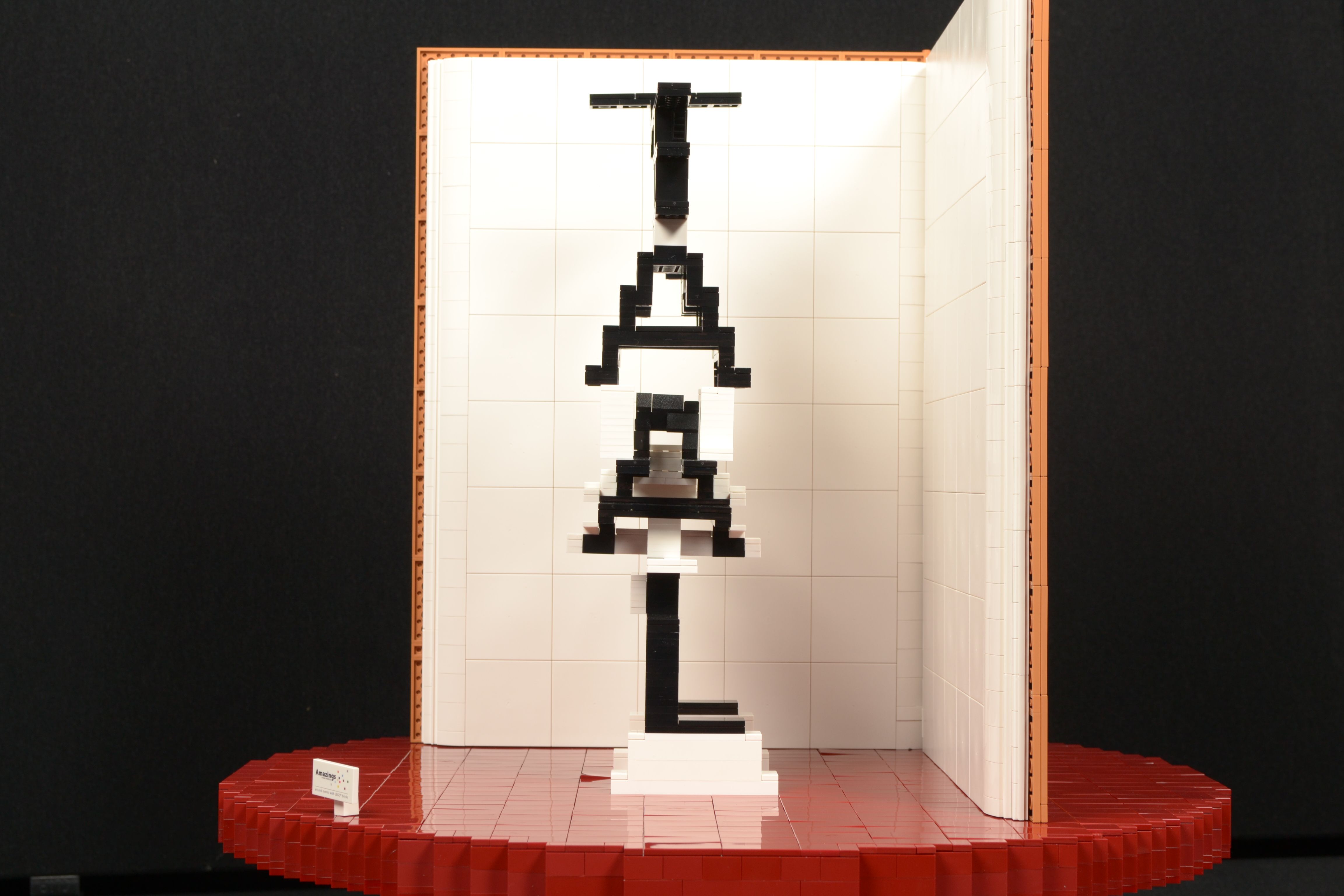 English translation below.
Taal vormt een belangrijke rode draad door het leven van Dirk Denoyelle. Van verschillende accenten onder de knie krijgen als podiumact tot simpelweg een taal leren voor de lol. Geef Dirk klanken, letters of woorden en hij speelt ermee.
Als je Dirk kent van zijn kunst met LEGO® blokjes of van zijn werk op het podium, zou je misschien niet meteen vermoeden dat hij eigenlijk burgerlijk ingenieur is in de micro-elektronica. Toch had het niet veel gescheeld of was Dirk Germanist geworden. De talenmicrobe zit namelijk al sinds de geboorte verankerd in zijn genen. "Ik leer graag nieuwe talen. Gewoon, voor het plezier. Het interesseert mij vooral hoe een taal in elkaar zit", vertelt Dirk.
Met die talenmicrobe is het dan ook niet verwonderlijk dat Dirk op dit moment zeven talen spreekt, en daarnaast nog "liefhebber in 8 andere". Hij gebruikt zijn uitgebreide talenkennis ook in zijn werk als cabaretier en motivational speaker. Zo vind je Dirk terug op internationale podia met shows in het Nederlands, Engels, Frans, Duits en Spaans.
Wist je dat Dirk ooit een lezing heeft toegewijd aan zijn talenpassie? Samen met taalexpert Carine Caljon stond hij op de planken om de leukste en sappigste taalweetjes uit de doeken te doen.
Taal en kunst gaan hand in hand
Dirk verweeft zijn onstilbare honger voor talen met zijn passie voor creatie. Zijn kunstwerk speelt met perspectief en zet verschillende talen in de kijker. Bekijk hier een video van het kunstwerk.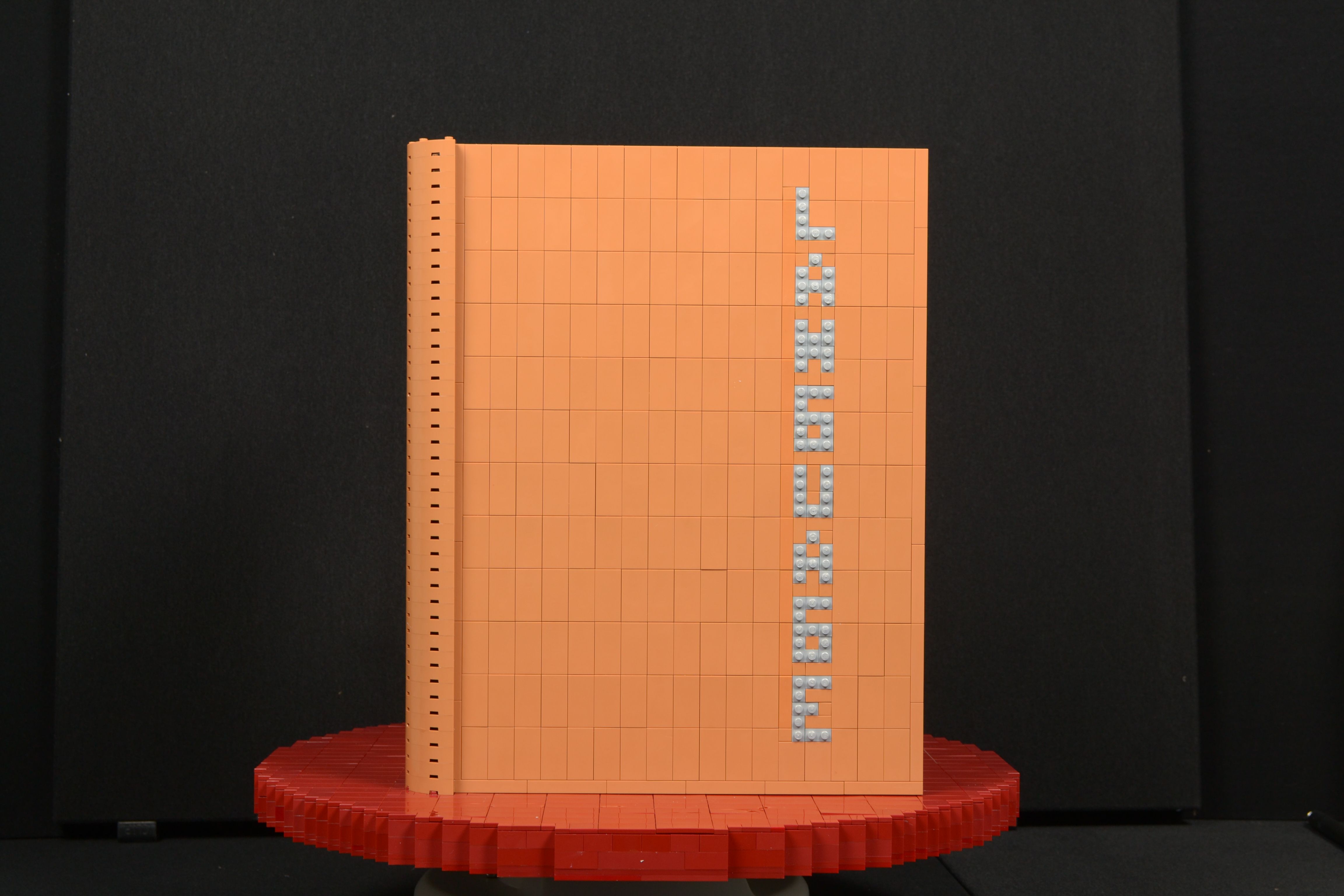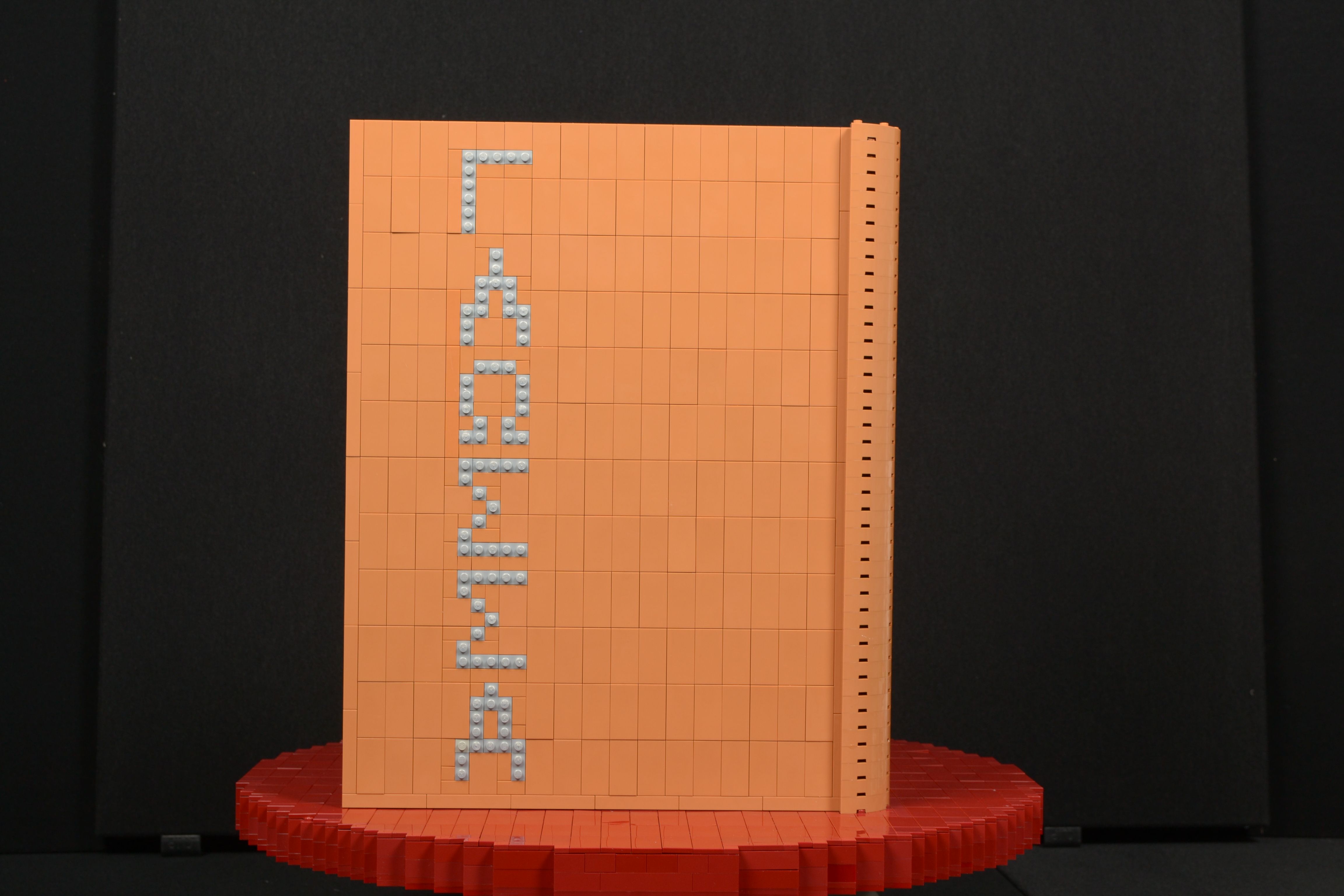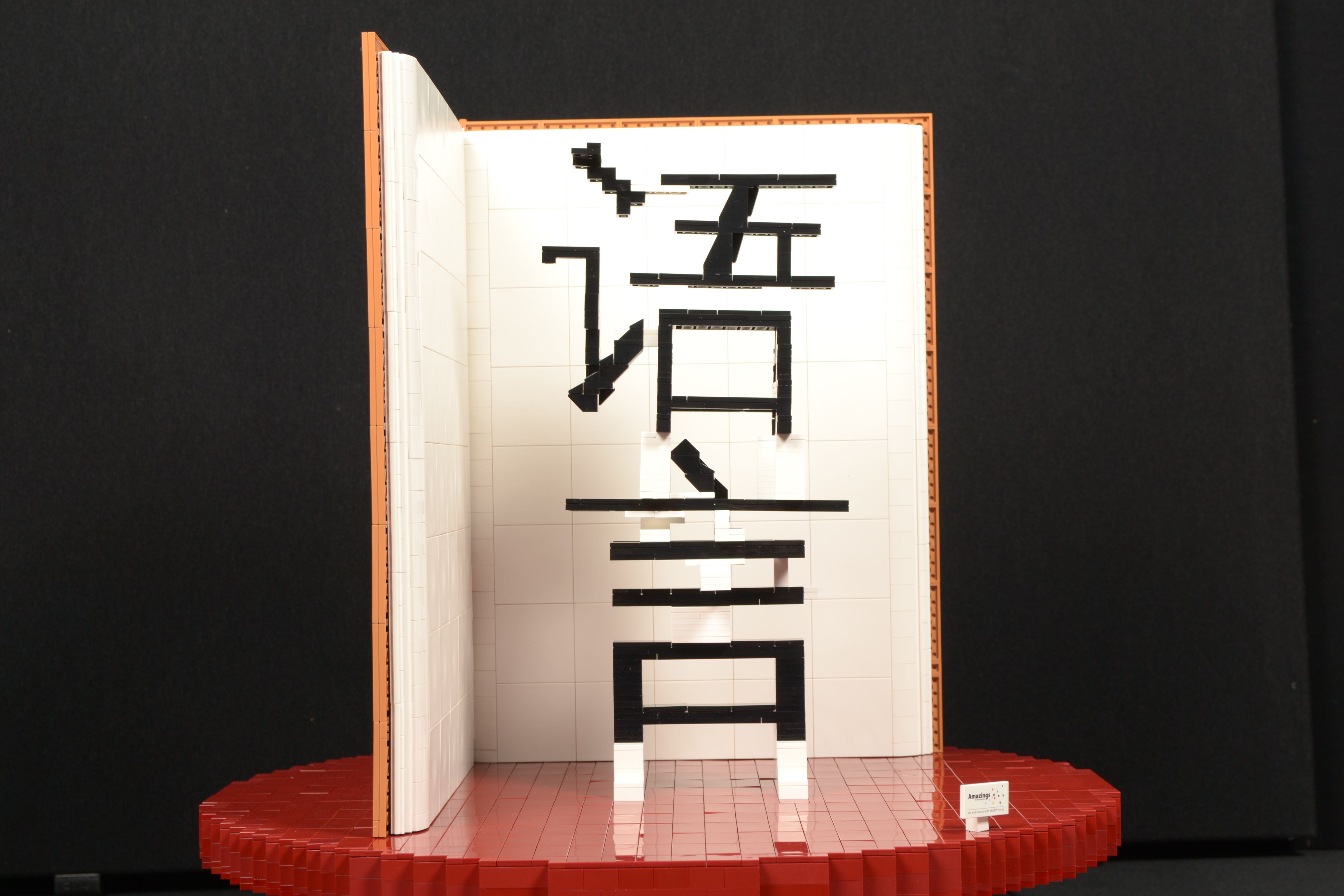 Taalweetje van Dirk: Wist je dat het Fins de enige West-Europese taal is zonder mannelijk of vrouwelijk? Qua emancipatie kan dat tellen!
Leer hier meer over de optredens van Dirk
Dirk Denoyelle's passion for languages
Language has always been an important part of Dirk Denoyelle's life. From mastering different accents for his acts on stage, to simply learning a language for fun. Sounds, letters or words will always be a playground for Dirk.
You might know Dirk from his art with LEGO® bricks or from his work on stage, but you might not suspect that he actually holds a masters' degree in microelectronics engineering. Still, Dirk was close to becoming a Germanist. The language bug has been in his genes since birth. "I like learning new languages. Just for fun. I am especially interested in how a language works," says Dirk.
With this language bug, it is not surprising that Dirk currently speaks seven languages, and "plays around" with eight more. He also uses his extensive knowledge of languages in his work as a comedian and motivational speaker. You will find Dirk on international stages with shows in Dutch, English, French, German and Spanish.
Did you know Dirk did some lectures about his love for different languages? He shared the stage with language expert Caline Caljon and together they discussed many interesting en quirky facts about language.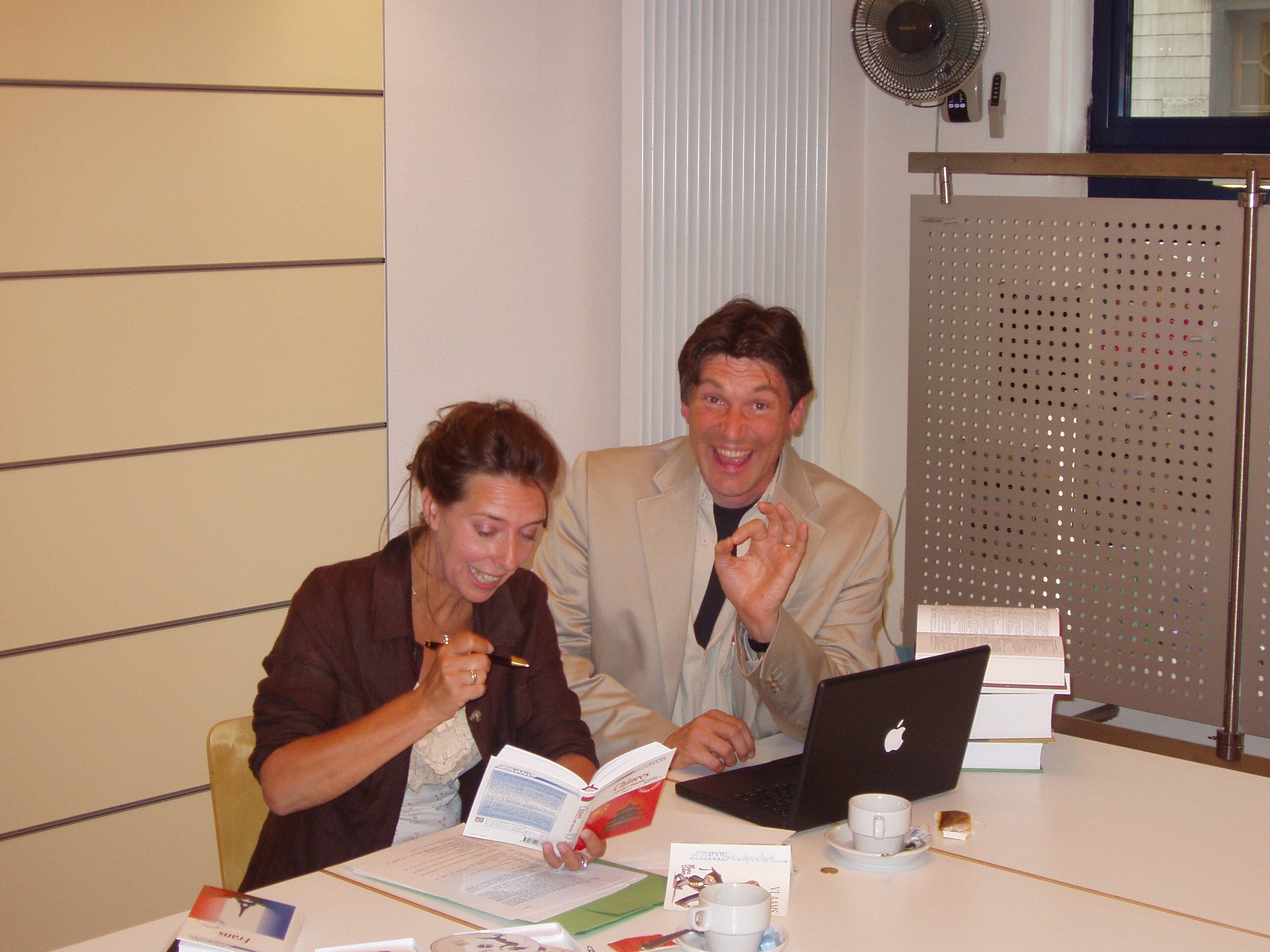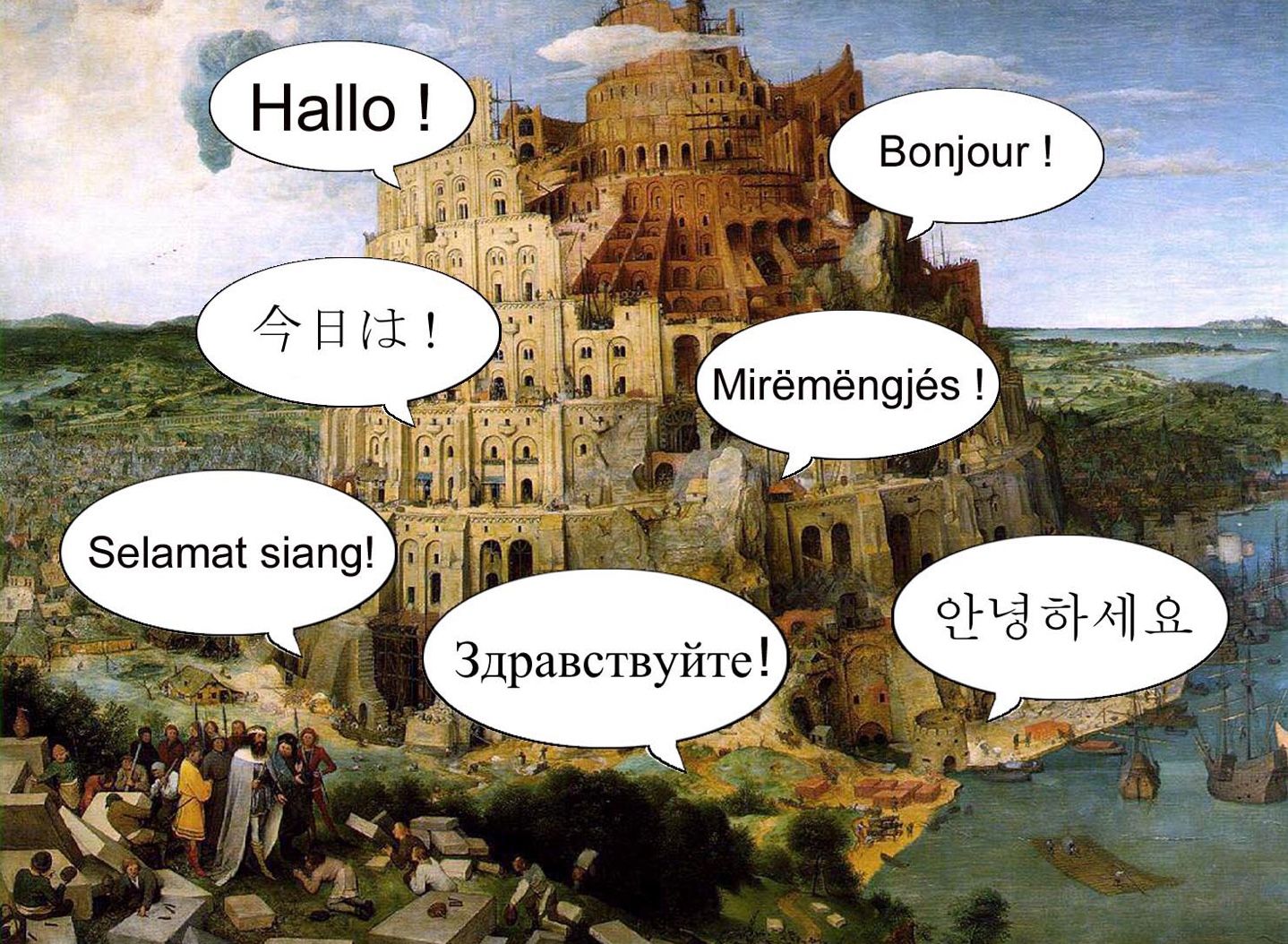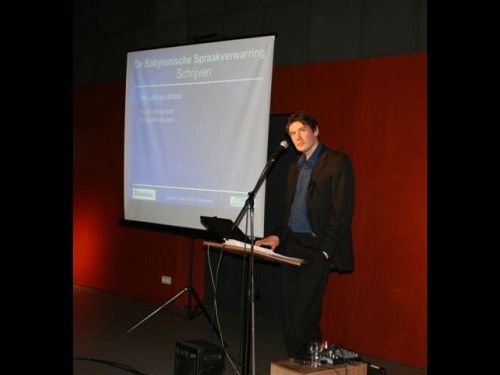 LEGO® and language go hand in hand
Dirk intertwines his insatiable hunger for languages with his passion for LEGO®. His artwork (pictured above and in this video) plays with perspective and highlights the characteristics of different languages.
Fun fact: Did you know that Finnish is a language without a masculine or feminine gender?
Learn more about Dirk's on stage performances