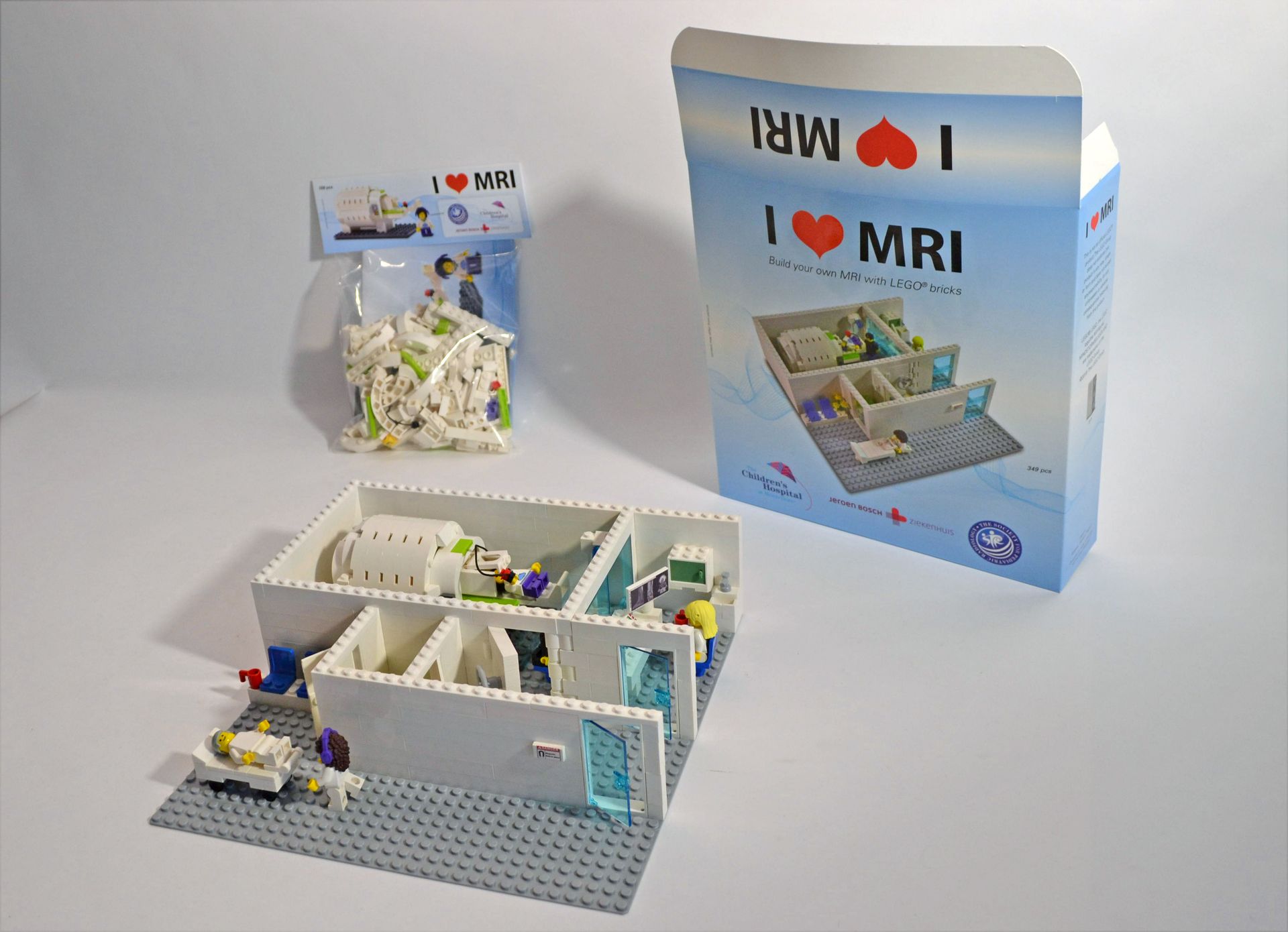 An MRI scan can be quite a scary experience even for adults, let alone children. To help ease this anxiety, LEGO® is handing out 600 sets of miniature LEGO scanners to radiology departments all over the world. But did you know Dirk Denoyelle from Amazings helped to create the very first model of the MRI scanner with LEGO bricks?
The story behind the model
Back in 2015, Dirk was contacted by doctors Erik Ranschaert from the Jeroen Bosch Hospital in 's Hertogenbosch, Netherlands and Ben Taragin from the Children's Hospital at Montefiori, Bronx, USA. They wanted to develop a LEGO model that would help children to overcome their anxiety when having to undergo an MRI scan. Ben Taragin, being a LEGO enthusiast himself, even had designed a first attempt for the model himself.
So Dirk started breeding... When digging through a pile of LEGO bricks for another project, Dirk came across a curved semicircular piece. Perfect to build the typical cylindric form of an MRI scanner.
It took quite some finetuning, to make sure the different aspects were incorporated correctly: the helmet, fluid, safety button, headphones; the thick door, dressing room, separate control room for the machine operator, the parent that is allowed closely...
This model and idea, and the inspiring drive of Ben Taragin himself, helped set the wheels in motion for LEGO to start producing 600 sets of the MRI scanner for hospitals all over the world. Already more than 100 radiology departments use the sets. They consist out of almost 500 pieces and measure 13 centimeters wide, 25.5 centimeters long and 10.5 centimeters high.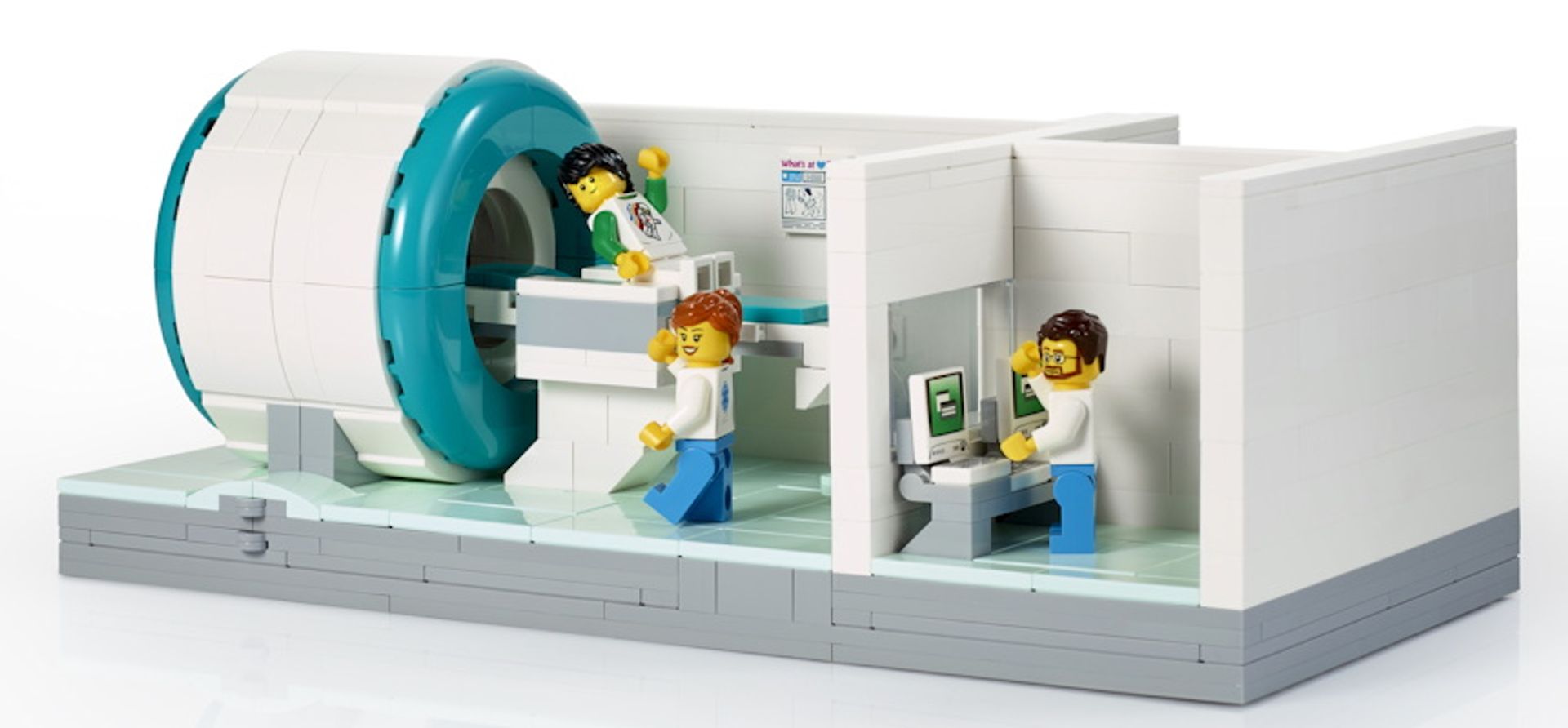 More LEGO art and events by Dirk Denoyelle