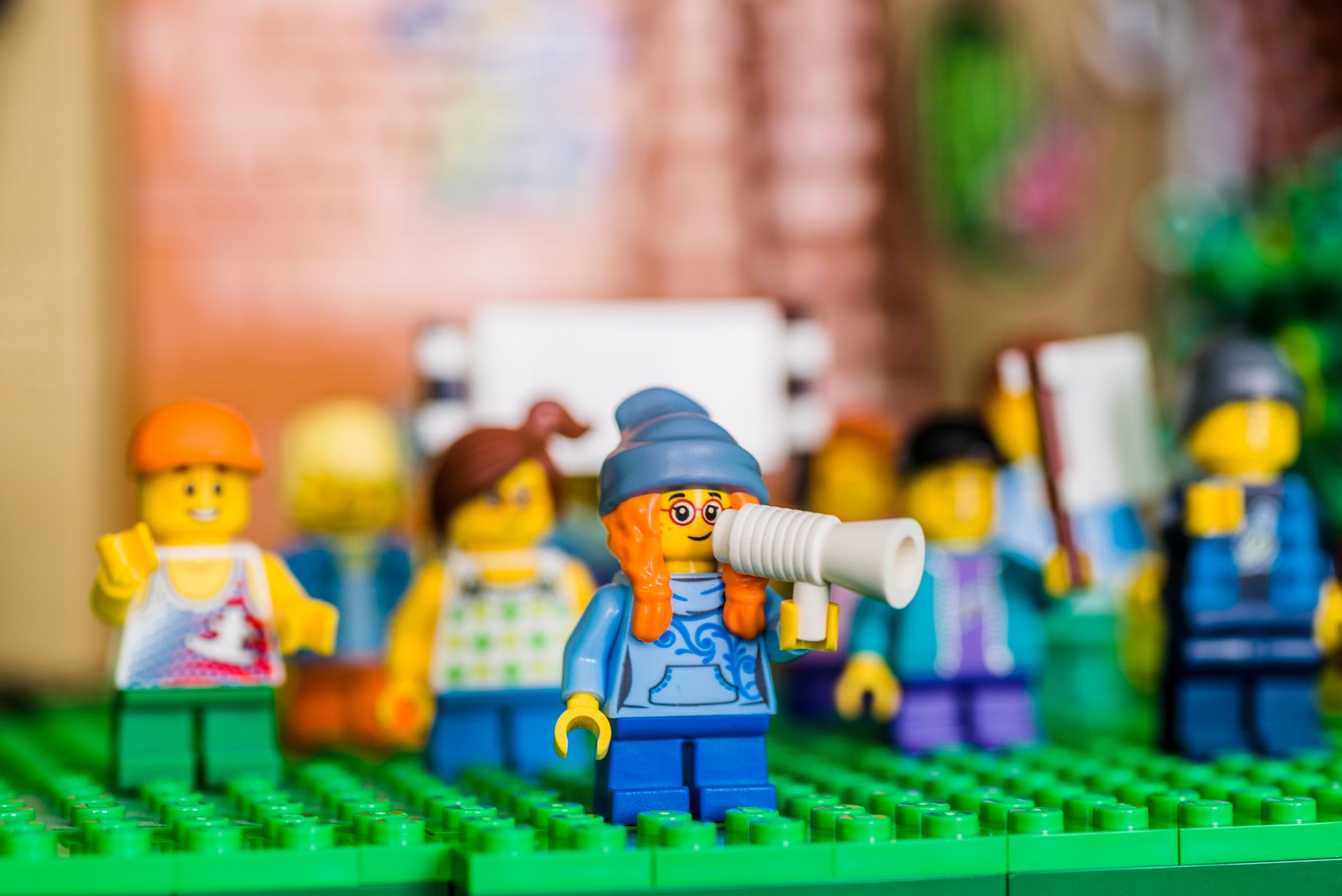 Do you want to help shape the ecological cities of the future? Or maybe you are just interested in a new, exiting and most importantly positive look on environmental challenges? Be sure to come take a look at Science & Stones by Amazings in Technopolis. Oh, by the way: did we mention the whole exhibit is entirely built out of LEGO® bricks?
Positive, solution based approach to environmental challenges
"These days environmental issues are met by a lot of 'oh no…, but anyway' type of reactions," says Dirk Denoyelle from Amazings. "Instead of worrying about the environment and not actually doing anything about the challenges given to us, we want to focus on a positive approach to tackle environmental issues. One that is driven by solutions."
"An example of this is the way we built Lansink's Ladder out of LEGO bricks," adds Dirk. "This model focusses on the hierarchy of waste: from disposal (the worst way of dealing with waste) all the way up to prevention (the best way). In order to make this concept more graphical and to present it in a playful manner, LEGO seemed the way to go. The playful approach will also hopefully encourage people to become more aware of the ecological impact of their life and buying decisions."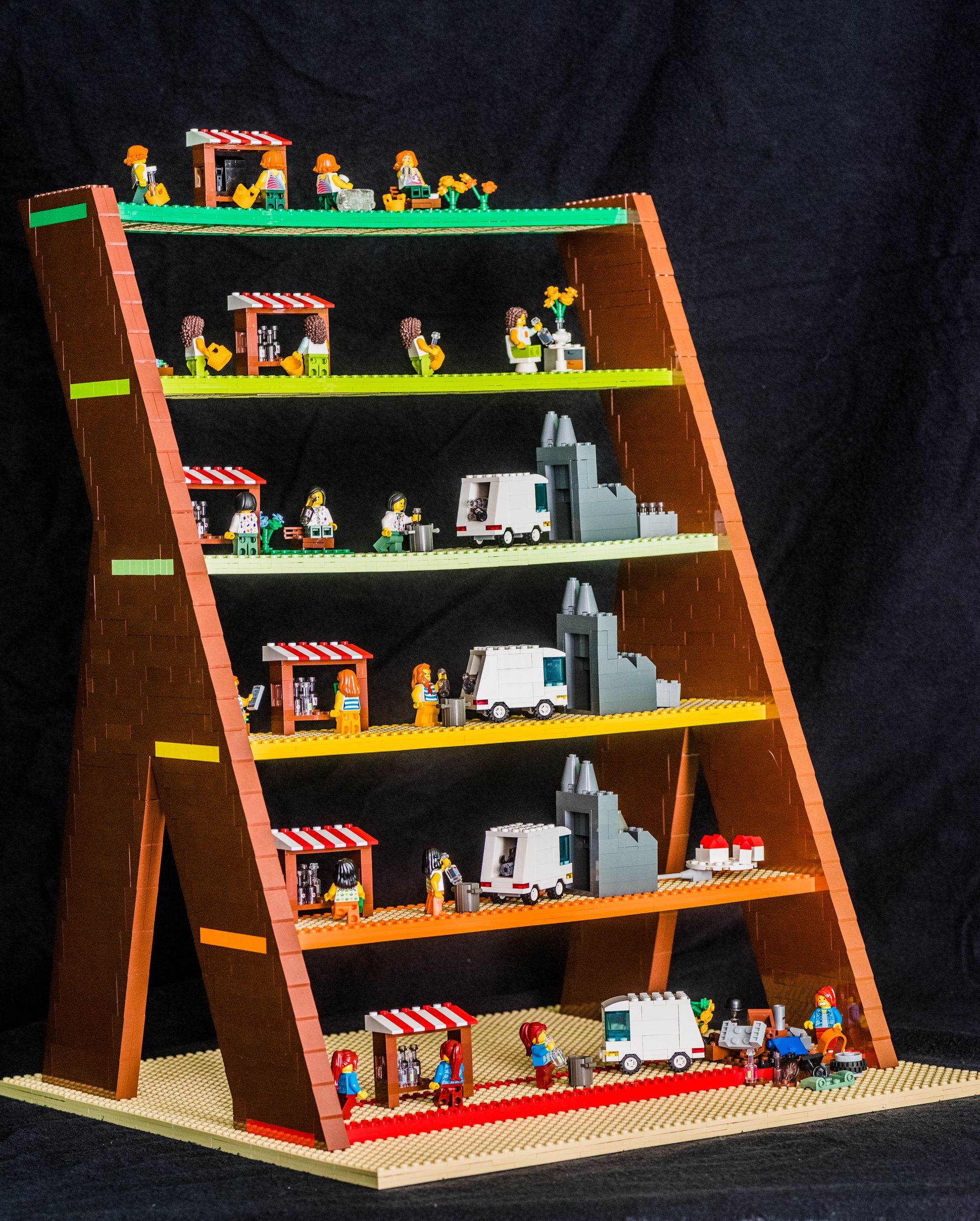 Complete creative freedom
"Working with the crew of Technopolis was a real treat," Dirk states. "Almost immediately we were on the same wavelength. We didn't need hourlong discussion sessions, it just clicked. This made working together a breeze."
"I also loved the complete creative freedom," adds Dirk. "The idea for the exhibition actually came from my daughters. Both have academical degrees related to the topics of climate change and environmental issues. At the beginning of the COVID-19 pandemic they encouraged me to do something for a good cause. This set the wheels in motion for this exhibition. Building further on their knowledge about the subject, I started putting all of this input together in Science & Stones."
Build the future
Science & Stones gives you the opportunity to help shape the cities of the future (with LEGO bricks of course). In the central area of the exhibition children take part in the construction of a giant futuristic LEGO city. They can build pieces to add to the city and each piece will have a climate goal attached to it.
Practical Information
🗓 When: From the 2nd of April until the end of July 2022
📍 Where: Technopolis: Technologielaan 1, 2800 Mechelen
✉️ Buy tickets here or at the ticket booths
💶 Price: Included in the standard Technopolis ticket
👷‍♂️ LEGO Studio 2.0: Online registration for each session required. You can register here.
More information about Science & Stones? Click here!