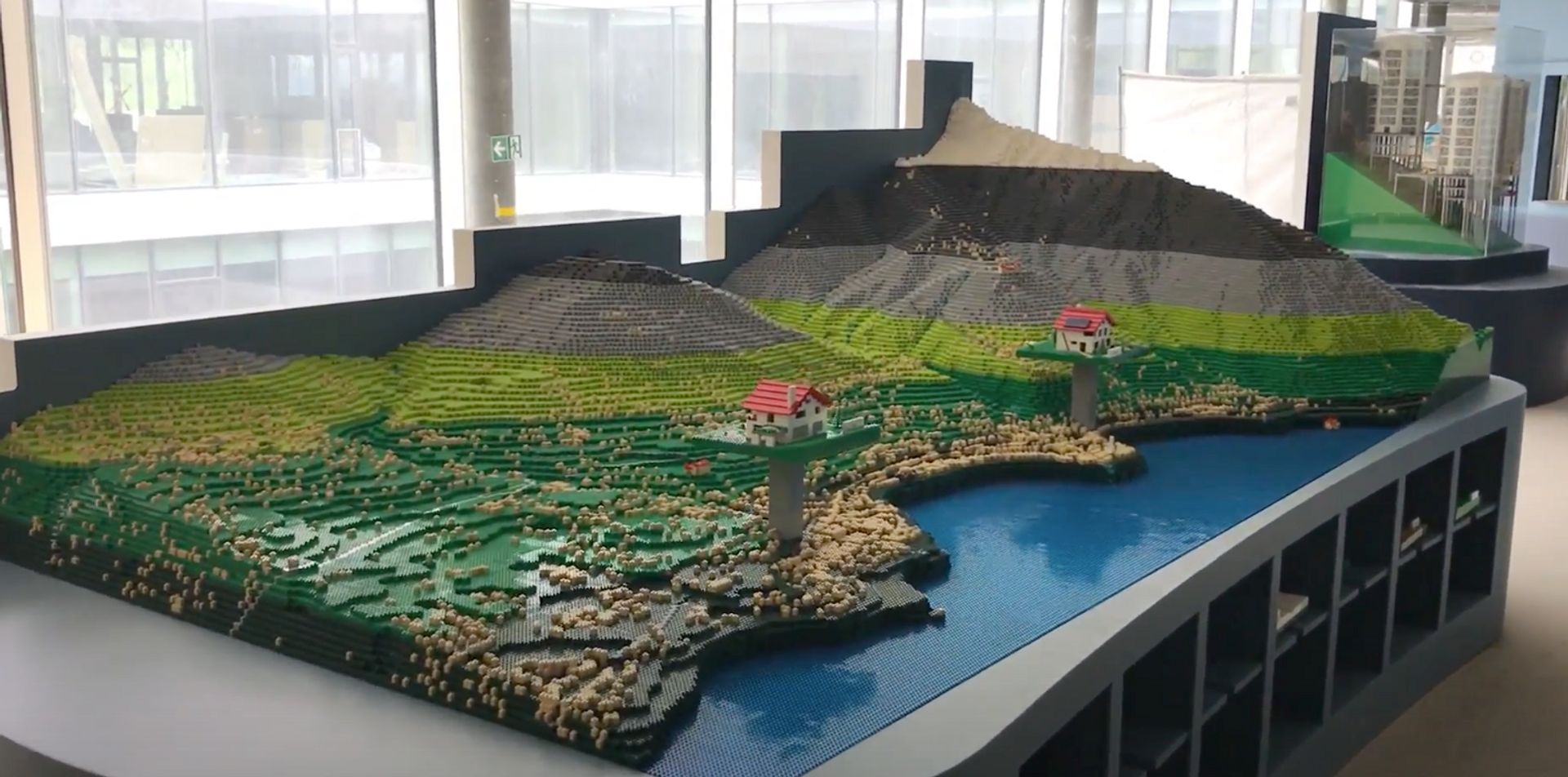 Amazings and Swiss insurance provider ECA joined forces to liven up the opening of ECA's new building and training centre in Switzerland with three LEGO® models.
ECA is compulsory building insurance against fire and environmental damage for all homeowners and apartment rentals. The three models are meant to show aid workers, home owners and the public in general in a playful way what they are insured for.
In the models you can discover various natural disasters such as hail, avalanches and flooding. To show these disasters, Amazings built a scale model of Switzerland's Montreux region, including part of the lake, complete with 9 houses each showing the impact a specific natural disaster can cause.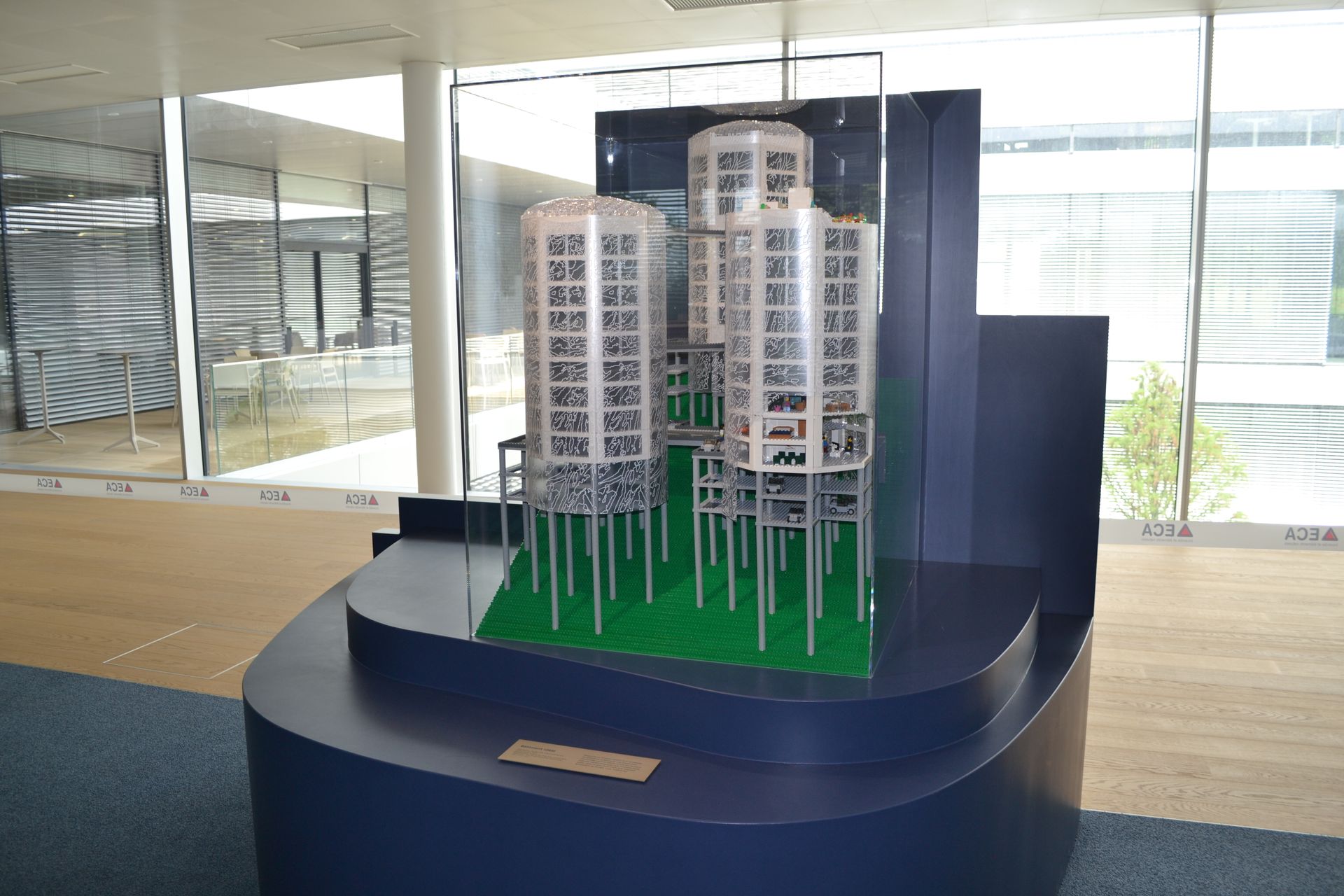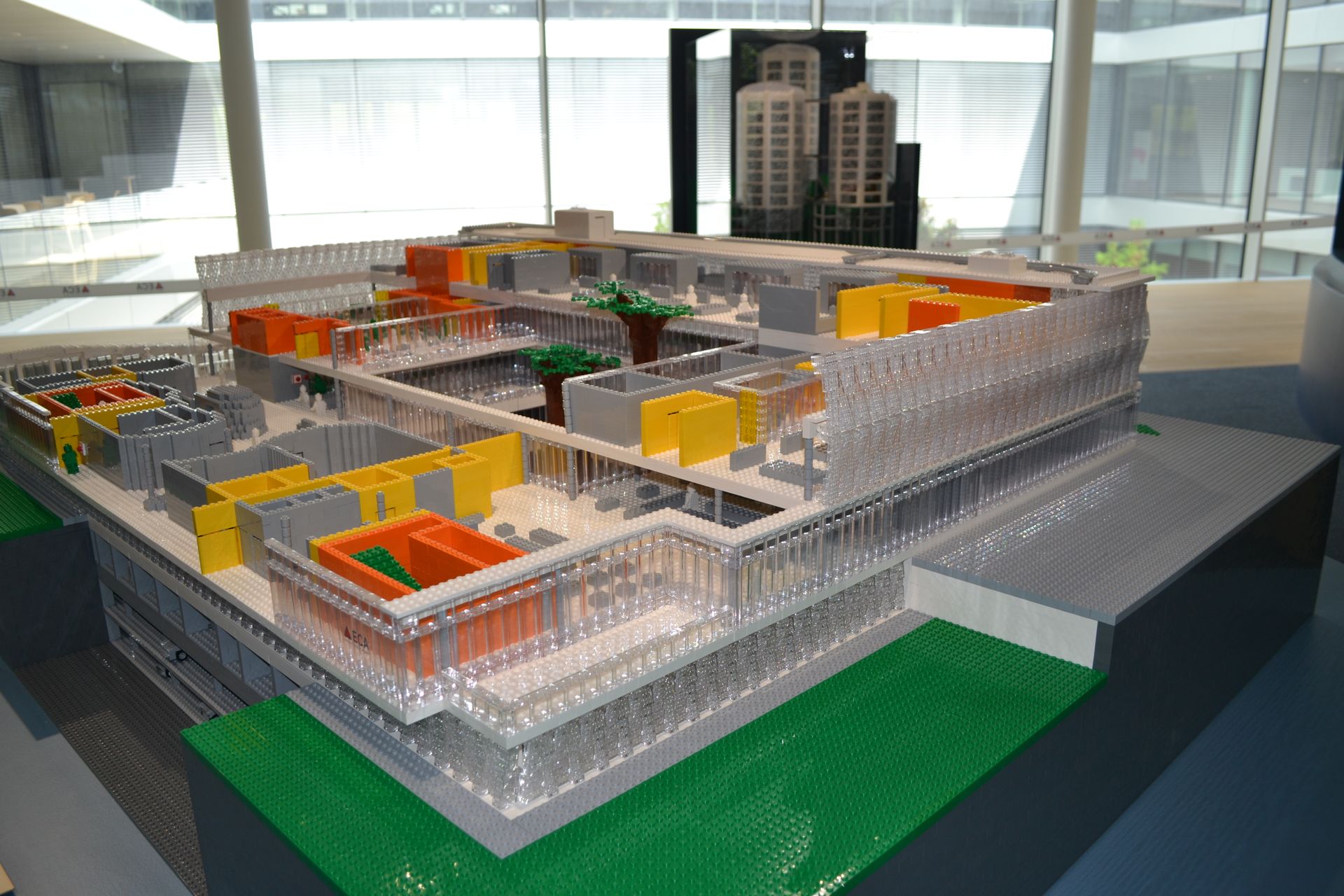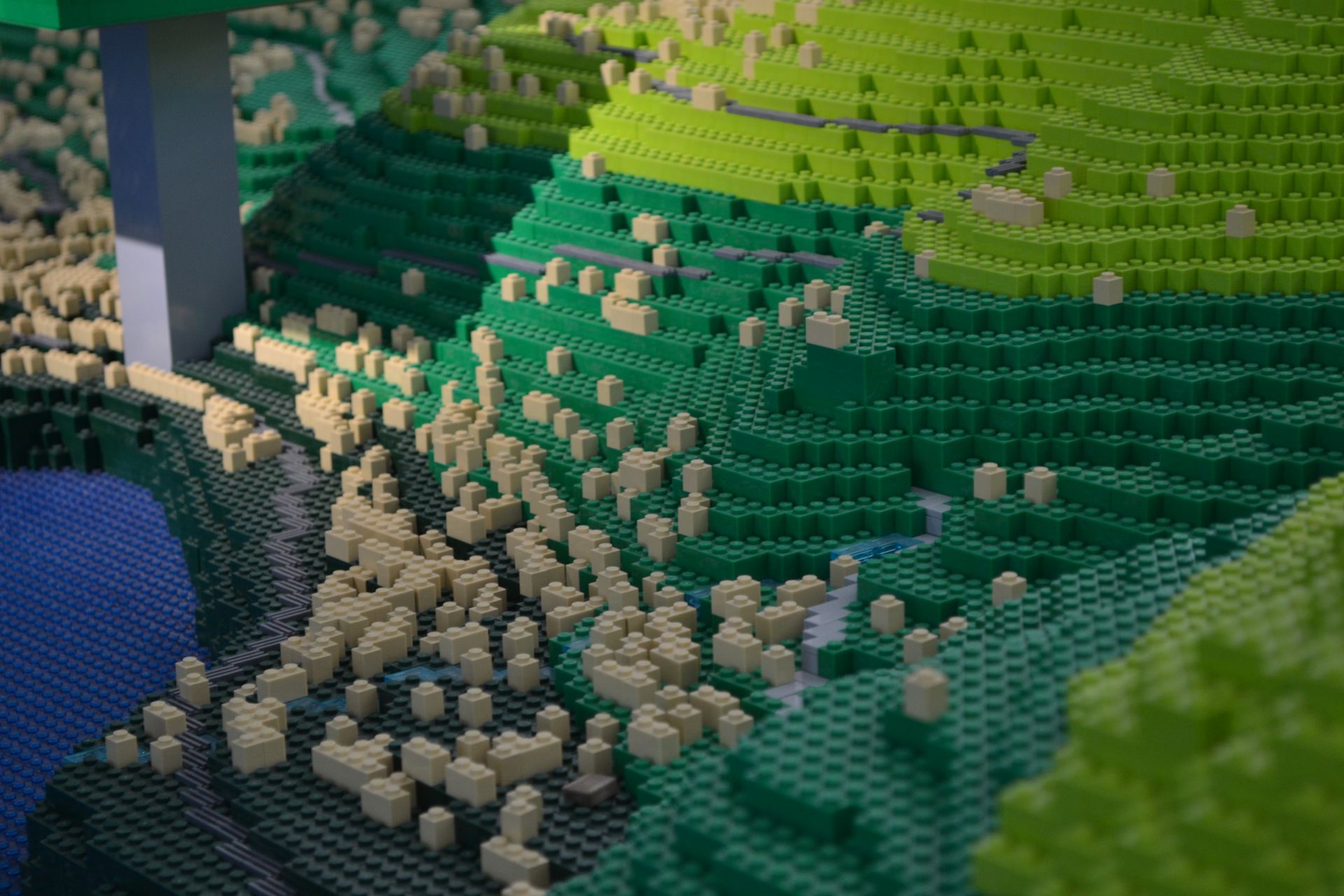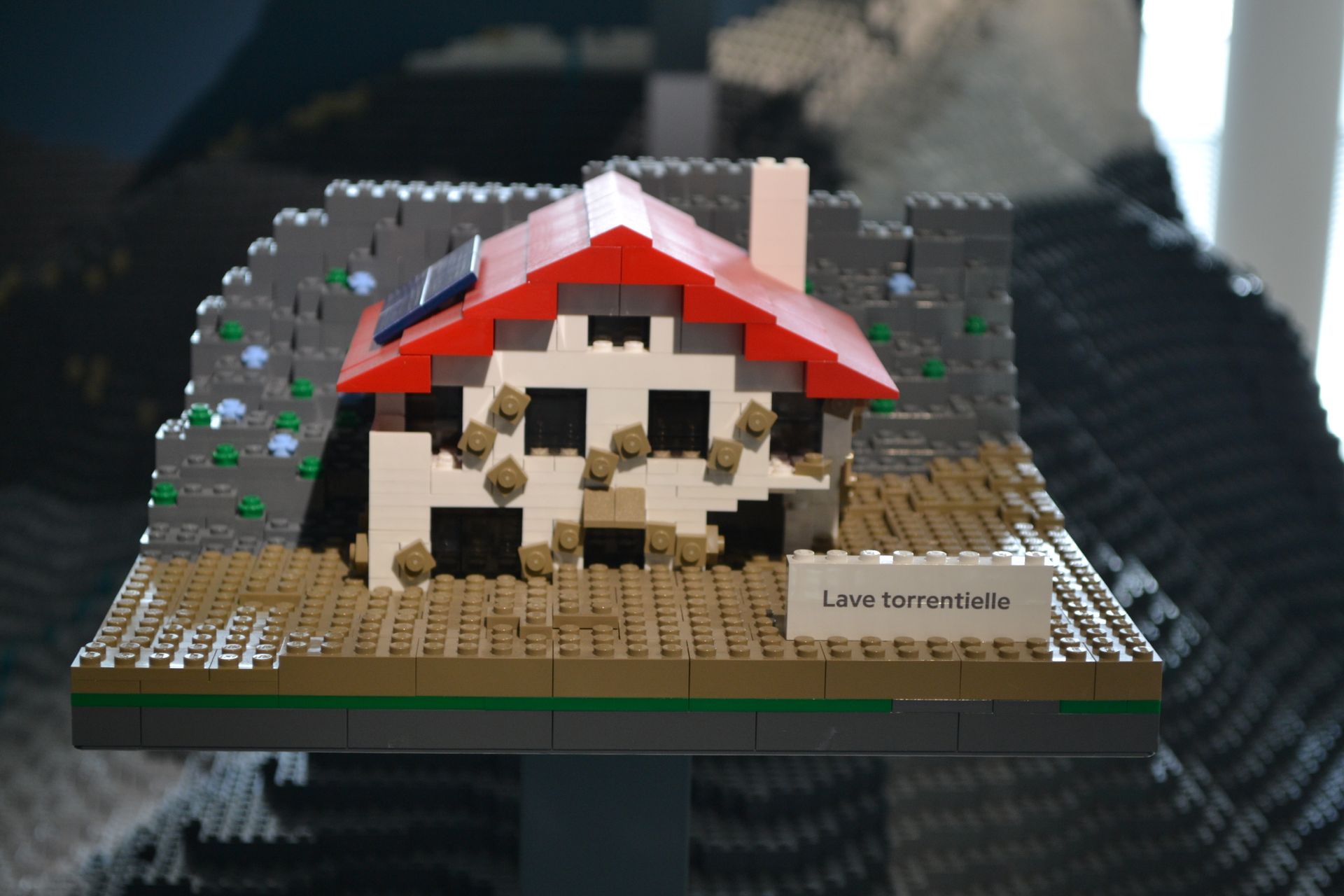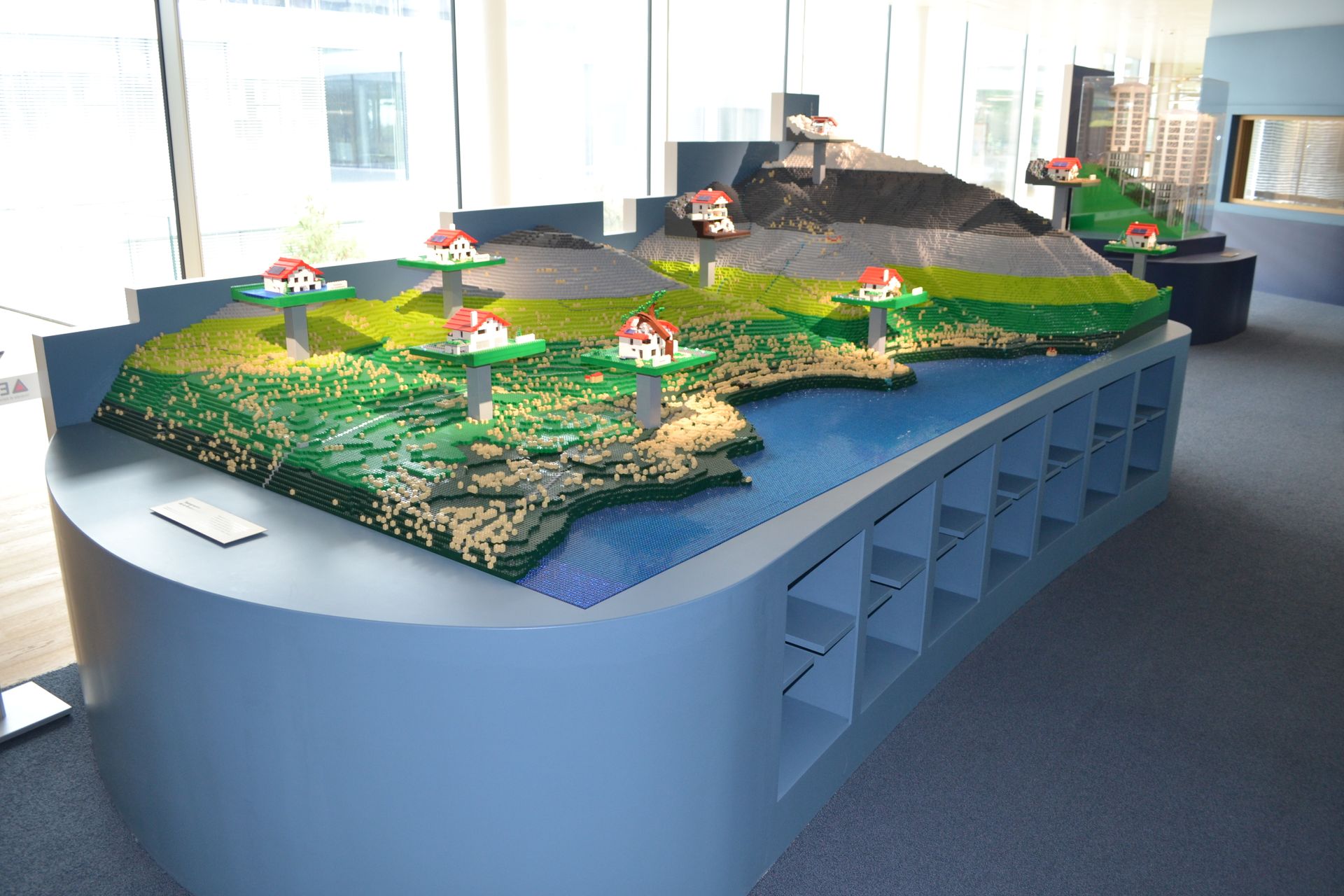 A second model was built after the design of architecture students. It represents an ideal building, resistant to all these natural disasters, and still esthetically nice. Because a bunker would be also a good solution insurance-wise, but probably look very ugly. This model was co-created with fellow artist Matija Puzar. The third model shows ECA's new building, with cutaways of each floor to give spectators a peek into the interior of the building and its structural and technical fire prevention measures.
"Through this project we have become friends for life"
About the collaboration
Dirk really enjoyed working on this project with ECA. He even states, "through this project we have become friends for life." The team also faced some challenges during the build of the three models. "We had to use quite some brainpower and ingenuity to stay within the budget", Dirk says. "We had to transform a 3D model of the topography of this mountainous region into LEGO bricks; that took some serious thinking and precision work. Thankfully, we could count on the help of various volunteers."
Check out more of Dirk's work with LEGO