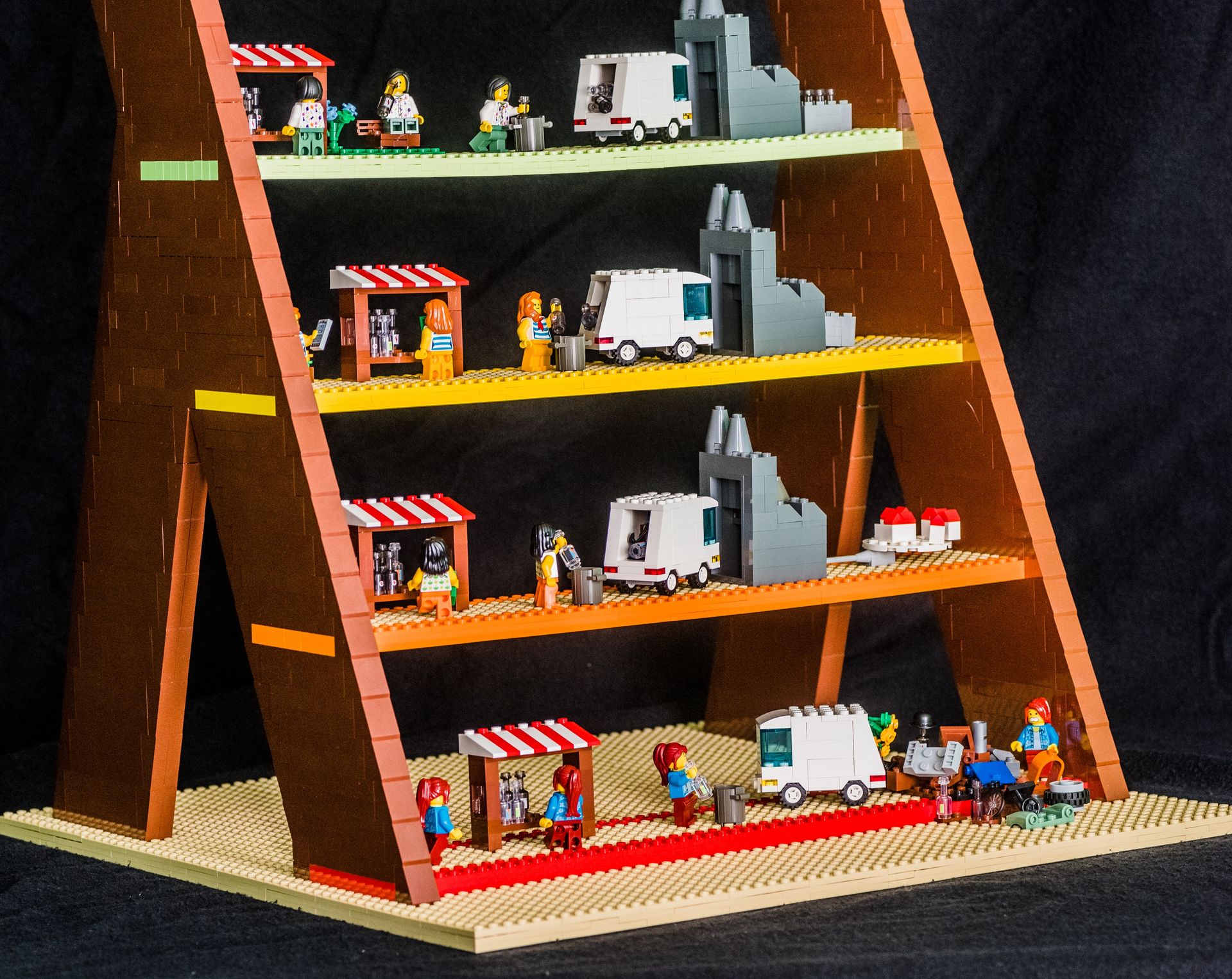 To say we live in interesting times would be quite the understatement. Global warming and a myriad of environmental issues challenge us to think and act differently to help change the world for the better. At Amazings we also want to facilitate change and that's why we worked together on with the Flemish experience centre for science and technology, Technopolis. The result: the exhibition Science & Stones.
In Science & Stones we tried to tackle environmental challenges with a positive, solution based approach. One example of this is how we built Lansink's Ladder out of LEGO® bricks. This model, invented in 1979 by Dutch politician Ad Lansink, gives an insight into how we as a society could get to grips with efficient waste processing.
From landfilling to prevention
The meat and potatoes of Lansink's model is to prevent waste whenever possible. When prevention isn't an option, recycling techniques should be used. If both of the options above aren't possible, the model advises to use waste as a fuel to generate energy. When all else fails, landfilling is the last option, but one that should be avoided at all costs.
To help visualize this model, we created our own real-life version out of the Danish bricks. Each rung of our ladder symbolizing a segment of the model. Our model does actually differ ever so slightly from the original to make it ready for a modern world. For example we chose to show different ways of recycling: from recycling within the same product range to downcycling.
Practical Information about Science & Stones
🗓 When: From the 2nd of April until the end of July
📍 Where: Technopolis: Technologielaan 1, 2800 Mechelen
✉️ Tickets available here or at the ticket booths
💶 Price: Included in the standard Technopolis ticket
Tickets available here