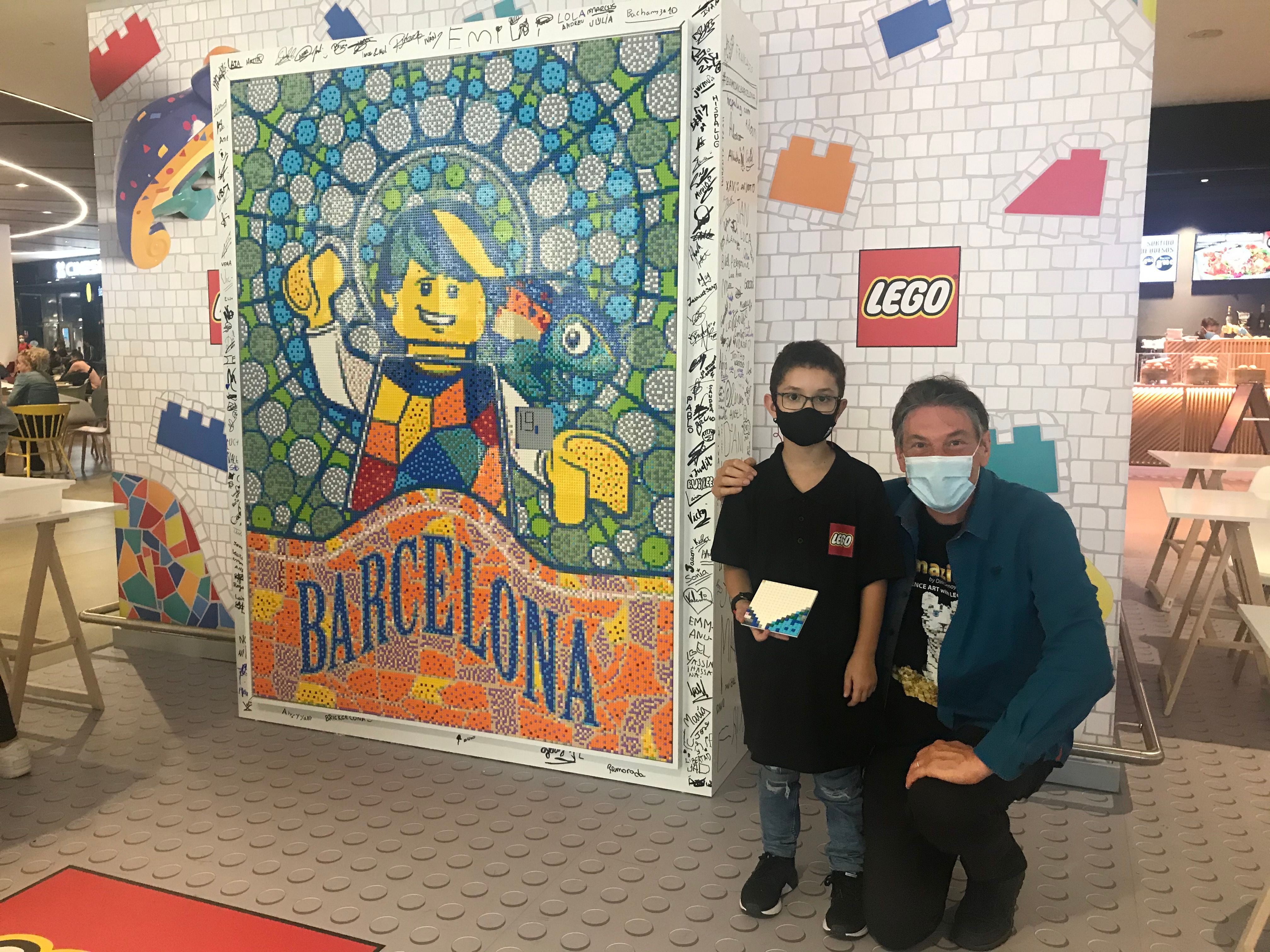 Exactly on the weekend of his birthday, Dirk Denoyelle and his team were proud to participate in the event to announce the opening of the new LEGO® Flagship Store in Barcelona. We provide you with a few insiders.
Together with some very friendly and capable AFOL's (Adult Fans of LEGO®) they set up a large scale mosaic at the Mall called "Diagonal Mar". The public was invited to do the actual building, all following the strict COVID rules, of course. About 200 families participated, using about 20.000 LEGO® elements in 20 colours to make this beautiful, very Gaudí - like mosaic. Did you know Dirk's favorite creation is inspired by Gaudí?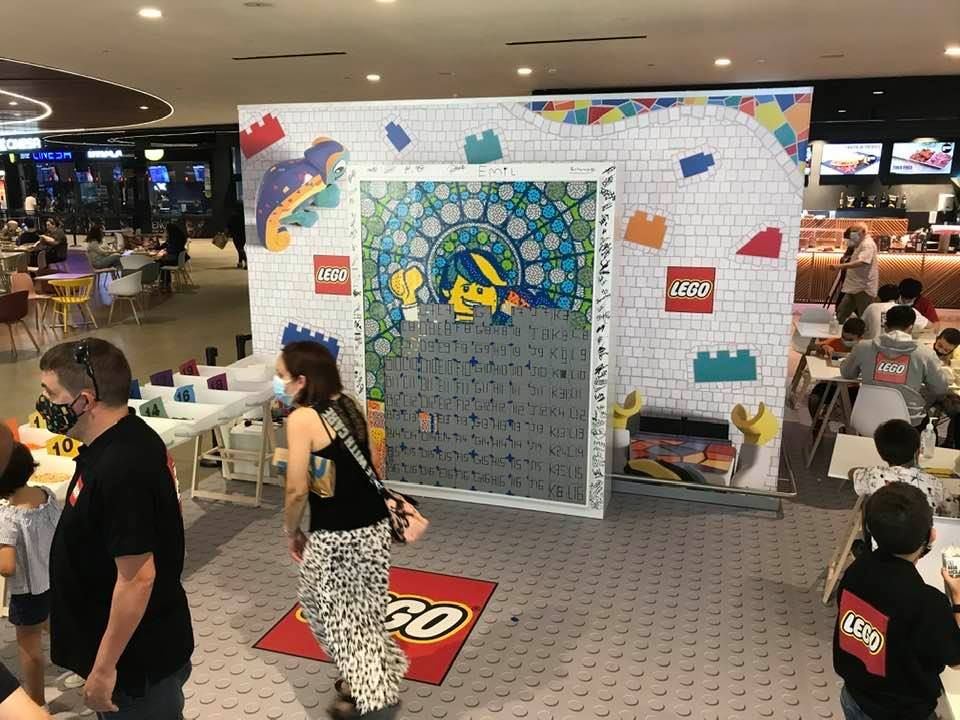 In the first picture you can see the youngest member of the club "El Jefe" (aka Max) together with Dirk, ready to put the last element of the mural in place. Can it get any more exciting? The result will get a nice spot in the LEGO® store, surrounded by the signatures of all participants.
Fun fact between them: Dirk and the AFOL's decided to name the minifig on the mosaic "Bogdan".
Are you triggered to see more creations by Amazings and Dirk Denoyelle?
Check out our artwork